The Team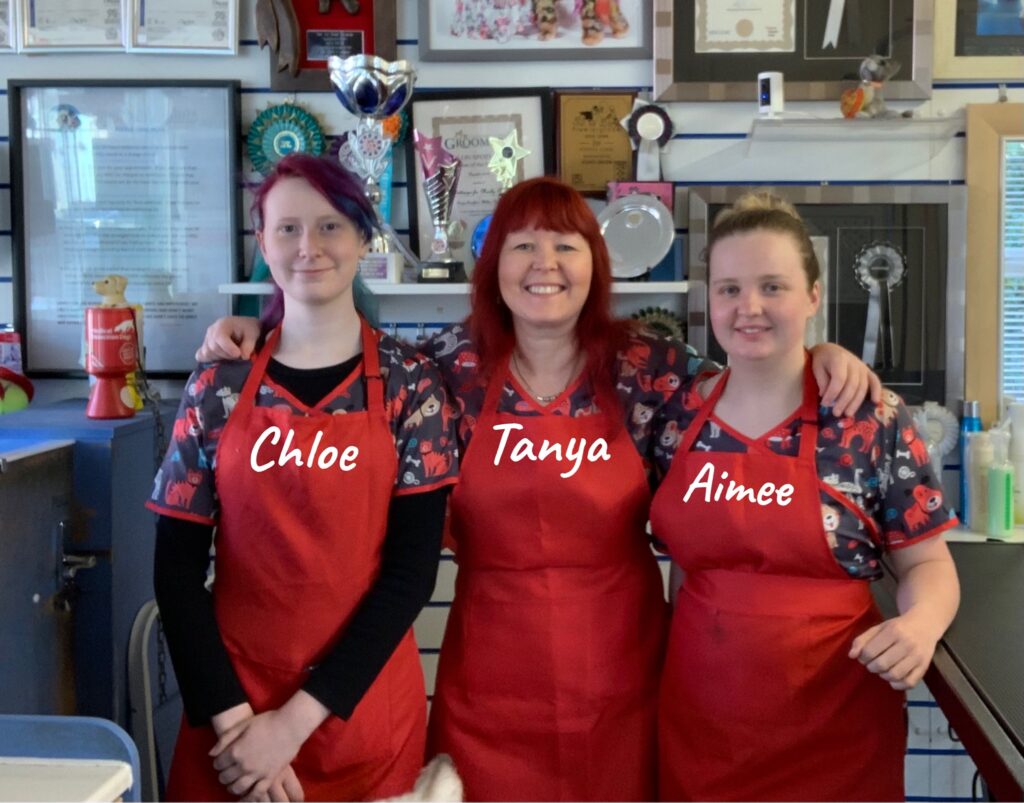 Tanya and her mum, Wendy, founded Brittanya in 2008. Back then, it was called Mucky Pups but a name change to Brittanya occured in 2012 and Wendy retired in 2013. Together, they created a grooming salon based on their belief that pet grooming should be as safe and pleasant for the dogs as possible. This continues to be the ethos to this day.
Tanya holds her City & Guilds Level 3 diploma in Pet Grooming and is a qualified Pet First Responder. She has appeared on television showcasing her dog grooming skills and has achieved numerous awards for her grooming talents and also judges in grooming competitions.
Her own pets are:
Amber, the Standard Poodle; Luna and Tori, the Chihuahua's; and Perry, the Sphynx Cat.
More can be found about Tanya on her profile in the Groomers spotlight website only for Groomers who are fully qualified in the UK HERE: http://www.thegroomersspotlight.com/member/profile/id/8
Aimee joined the team in April 2017 as an apprentice and since progressed to being a full time stylist and now Assistant Manager. The furry loves of her life are Gus, her chocolate Labrador and Pedro, her Newforest Pony.
Chloe joined the team in March 2016 after working with us for a year on Saturdays. She now heads up the bathing and preparation areas and is training to become a stylist. She falls in love with every dog and cat she meets.
A team that has been together for so long works extremely well together. Once a year we will also take on a work experience student from Moulton College studying Animal Welfare.